SPRING SUMMER 2023
---
---
After years of research and spellbound gazes in pursuit of faraway places and memories, it took a global pandemic to make us rediscover that the true beauty, which drives us to find our inspirations lies only within ourselves. Returning to our origins, to what we are, looking in a mirror with no filters, in search of our true identity. This is what the Anna Seravalli collection wants to convey for next spring-summer.
What are roots, what is identity, what is authentic beauty, if we cannot find it in our own beloved land, in the silence of a summer morning walk on Lido di Venezia beach?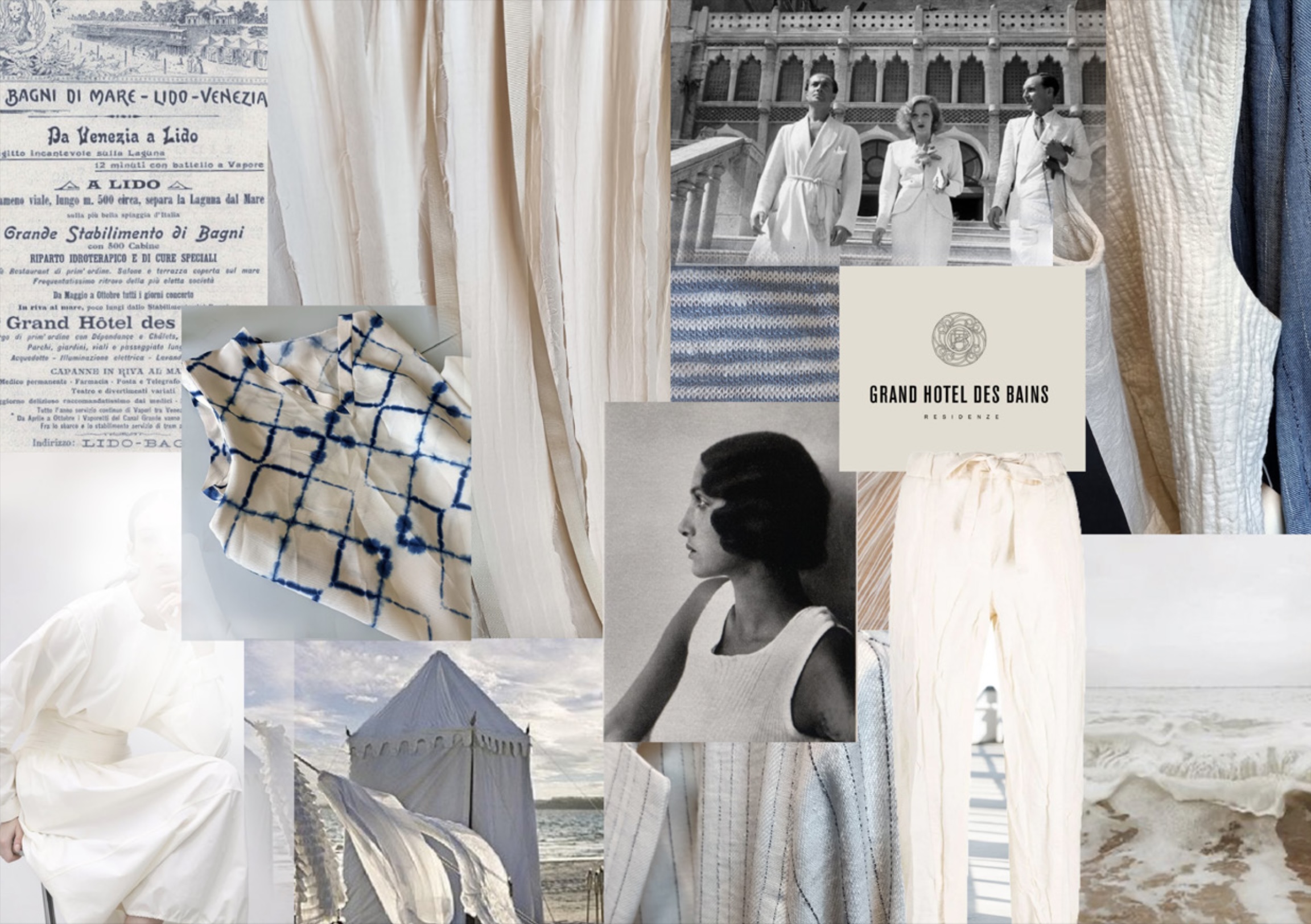 A perfect combination of art and nature, just like the colour tones chosen for the collection. Contrary to appearances, it is not intended to be nostalgic but to rediscover all the modernity and energy that Venice has always expressed through its research and openness to the most forward-looking trends. This is the reason behind the fluidity of feminine and slippery materials, which are juxtaposed with three-dimensional and innovative textures that create structured and architectural garments. The right fusion of ivory tones with bright fuchsia speaks of creativity, innovation, a colour full of optimism that sways between grace, lightness and sweetness.
The delicate patterns and treated fabrics evoke the famous Murano glass and the magic that surrounds the island of Venice. Following in the footsteps of Thomas Mann, our muse allows herself to be seduced by snowy whites, with some sky-blue hints, matched with sandy tones and the natural, fresh textures of cotton mixed with linen, chasing Tadzio on the Lido's beaches.